All Members Conference
April 25-28, 2018 in Washington, D.C.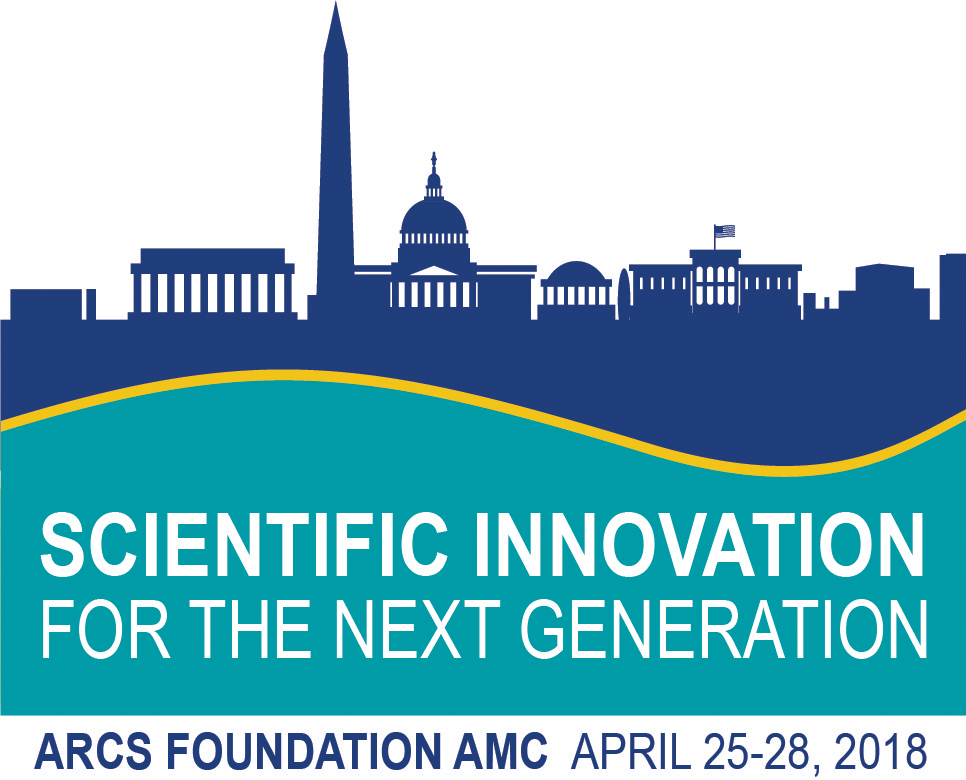 If you prefer not to register online, you can download the registration form here and mail or fax with payment to the ARCS Foundation office.
---
KEYNOTE SPEAKER SPONSORSHIP HOTEL INFO

Thank you to our Presenting Sponsor

Conference Rates
Member or Guest Early Bird (on or before March 26, 2018): $480
Member or Guest Regular (after March 26, 2018): $530
Highlights
Celebrating 60 Years of ARCS Foundation

Hotel accommodations at the historic Willard Intercontinental Hotel

Honoring ARCS Lights

Speakers and Panelists working to advance the mission of ARCS Foundation

» Learn more about the Keynote Speaker here
Join the Friends of AMC

Hotel Reservations
We are pleased to offer a special rate in this historical location for conference attendees.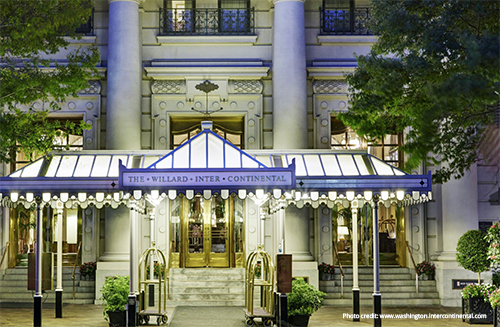 Willard InterContinental Washington
1401 Pennsylvania Ave NW
Washington, DC 20004
Deluxe Room: $359/night
Premier Room: $409/night
Willard Room: $459/night
Executive Suite: $659/night
Cutoff date: March 26, 2018
Reservations can be made online here or over the phone at 888-424-6835. Be sure to refer to Group Code: ARC
Travel Information
Washington Dulles Airport is 26.2 miles away, estimated 45 minutes and $80 taxi fare. Ronald Reagan National Airport is 3.9 miles away, estimated 12-15 minutes and $16 taxi fare. Parking at the Willard InterContinental Washington is $35/day, or $55 for overnight.
The Willard InterContinental Washington, offers a complimentary Tesla chauffeur service within a three-mile radius of the hotel, Monday – Friday, 7 a.m. – 9 a.m. This service is available on a first-come, first-served basis and provides drop-off service only. The Tesla Model S zero-emission sedan is part of the hotel's ongoing commitment to implementing green initiatives. For more information or to schedule a drop-off, please call the concierge at 202-637-7411.
Program Schedule
Wednesday, April 25
1:00 p.m. Open Registration
6:00 p.m. Welcome Reception with message from Congresswoman Barbara Comstock
Thursday, April 26
7:00 a.m. Registration
8:00 a.m. Breakfast
9:00 a.m. Welcome
9:15 a.m. Keynote Speaker
10:00 a.m. Break
10:15 a.m. Future Innovations in Biomedical Science: an Interdisciplinary Perspective
Moderator: Shameema Sikder, MD, Wilmer Eye Institute, John's Hopkins Bethesda
Panelists: Dr. Margaret McCarthy, Dr. Kathleen Ries Merikangas. Dr. Jane Amara, Dr. Kunal Parikh
11:30 a.m. Lunch
12:30 p.m. Tours (choose one):
5:30 p.m. Dinner at the United States Supreme Court
Friday, April 27
7:00 a.m. Registration
8:00 a.m. Networking Breakfast
9:30 a.m. Past Presidents Presentation
11:30 a.m. Break
12:00 p.m. ARCS Light Luncheon
2:00 p.m. Tours (choose one)
4:30 p.m. Tour of the Willard Hotel
6:00 p.m. MWC 50th Anniversary Celebration
Saturday, April 28
8:30 a.m. – 12:00 p.m. ARCS Foundation Annual Business Meeting
Supreme Court Dinner a DC Conference Highlight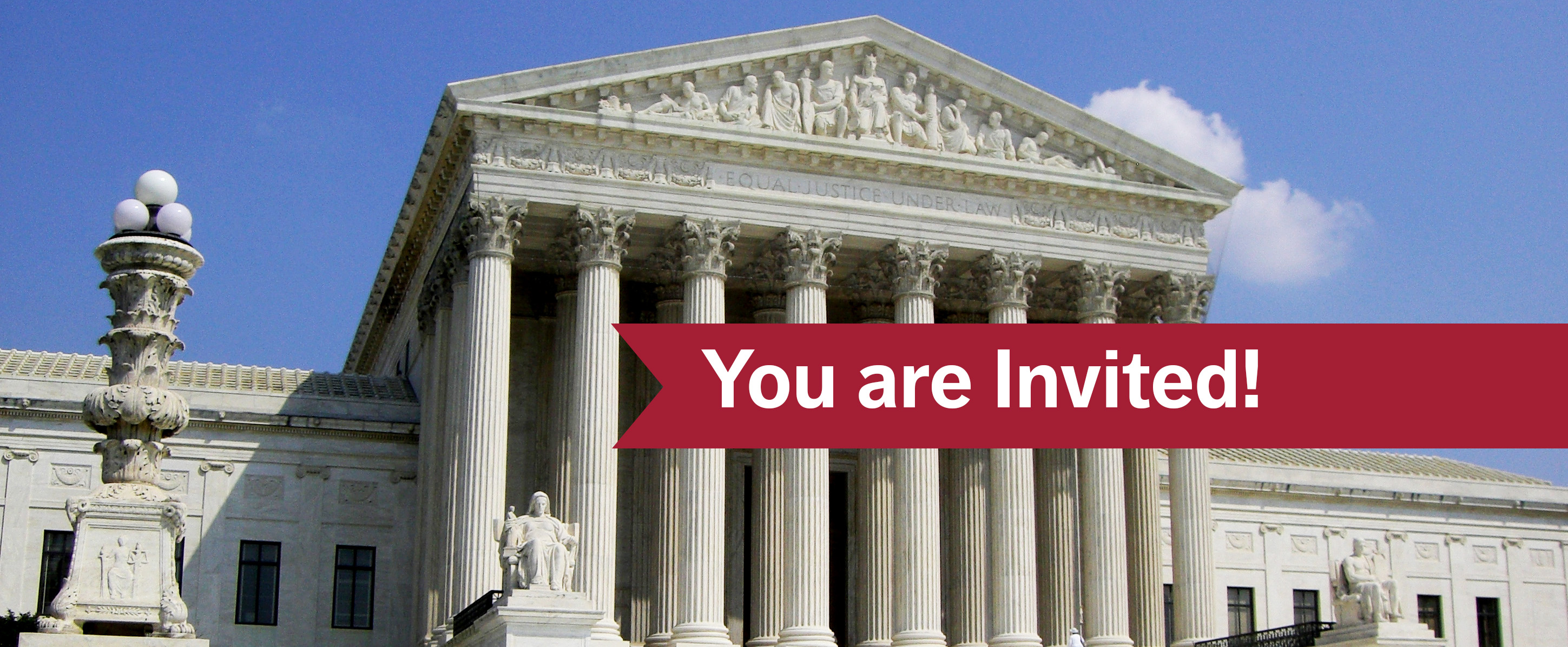 The odds are that you will never argue a case before the United States Supreme Court. That is an honor and an experience reserved for just a handful of the top attorneys in the world each year. But as part of the upcoming ARCS conference in Washington, D.C., attendees will have an opportunity to dine there, and hear first-hand from one of the nation's nine Supreme Court Justices.
Built in 1935, the Supreme Court building is a national historic landmark with a stunning interior. Attendees will have access to the Upper Great Hall and the East and West Conference Rooms.
The Supreme Court dinner is included in the registration fee as an added bonus to attendees.
Tours
Thursday 2:00 - 4:00pm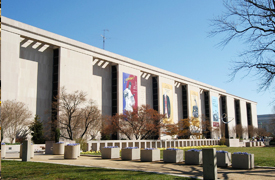 National Museum of American History
This self-guided tour through the National Museum of American History contains many stories of innovation—and innovative pieces—reflecting Americans' insatiable desire for game-changing ideas and new ways of doing things. New exhibitions, hands-on learning spaces, programs, and performances offer visitors multiple ways to explore stories of forward-looking innovations that are key to understanding the spirit of optimism that is such an important part of American history.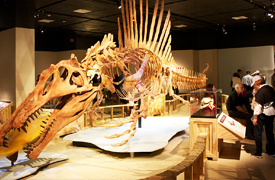 National Geographic Museum
Explore the world and all that's in it at the National Geographic Museum. Celebrating over 125 years of educating people about our world, the museum provides a unique perspective from renowned explorers, photographers, and scientists who support our mission to inspire people to care about the planet. Don't miss the Tomb of Christ Exhibition: discover the fascinating history of the Church of the Holy Sepulchre and be transported to Jerusalem for an immersive 3-D experience, unlike anything you've seen in a museum before. The museum, once led by ARCS MWC Eagle Awardee and National Geographic Society Chairman of 23 years Gilbert M. Grosvenor, has generously gifted our group with free admission. Sara Grosvenor, ARCS MWC Member and President of the Alexander and Mabel Bell Legacy Foundation, will give a brief welcome.
Friday 2:00 - 4:00pm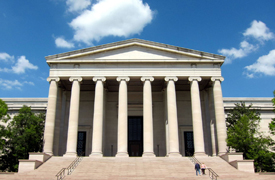 National Gallery of Art
ARCS Foundation and Georgetown University Alum Dr. Teresa Duncan will discuss the application of the polymeric gels she developed for cleaning cultural heritage at the National Gallery of Art. She will be joined by Dr. Barbara Berrie, head of the Scientific Research Department at the National Gallery, to provide a behind-the-scenes tour of the science and conservation labs. Created for the nation by a joint resolution of Congress in 1937, the National Gallery has been nourished by the steadfast support of an enlightened government and the generosity of visionary individuals. This unique partnership sustains the highest standards of excellence, establishing the Gallery as a lively and welcoming public space, as well as offering a haven for personal and private encounters with art. Space is limited.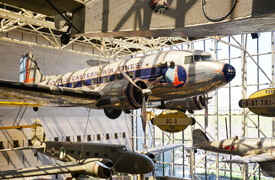 National Air and Space Museum
The visit to the National Air and Space Museum (NASM) promises to be one of the highlights of the AMC! AMC/MWC member Elli Nesbitt, NASM Docent for 30 years, will give a group of 25 members a special one-hour tour focusing on the museum's iconic space artifacts. This will be followed by a special presentation on Mars from Dr. John Grant, a planetary geologist at NASM's Center for Earth and Planetary Studies. According to his NASM webpage, "He is a member of the Science Teams for the Mars Exploration Rovers Spirit and Opportunity, the Mars Science Laboratory Curiosity, and the HiRISE camera onboard the Mars Reconnaissance Orbiter." Dr. Grant will sit down with us for about 15 to 20 minutes to discuss novel findings on Mars and the US rovers there, including Curiosity, and will then go to the "Exploring the Planets" gallery to discuss the rovers in more detail, using the models in that gallery. Elli is also working on providing the AMC guests with first-hand information during their visit about NASM's upcoming "reimagining"!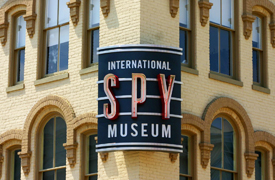 International Spy Museum
The only museum of its kind, the International Spy Museum recognizes the ingenuity and imagination of real-life spies — from George Washington to John Walker to the Sisterhood of Spies. See more than 200 pieces of espionage artifacts, including the lipstick pistol, miniature cameras, and the Enigma cipher machine. You can also experience Operation Spy: Think of it as a live-action spy adventure, only you're the spy. You'll get a cover identity and compare your skills to those of real spies in a highly interactive experience. This one-hour, adrenaline-fueled mission is no mere exhibit.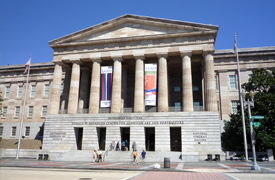 The National Portrait Gallery
Experience portraiture beyond the frame. Our collections present people of remarkable character and achievement. These Americans—artists, politicians, scientists, inventors, activists, and performers—form our national identity. They help us understand who we are and remind us of what we can aspire to be. Get to know us at the National Portrait Gallery. We look forward to sharing the faces and stories of inspiring Americans with you.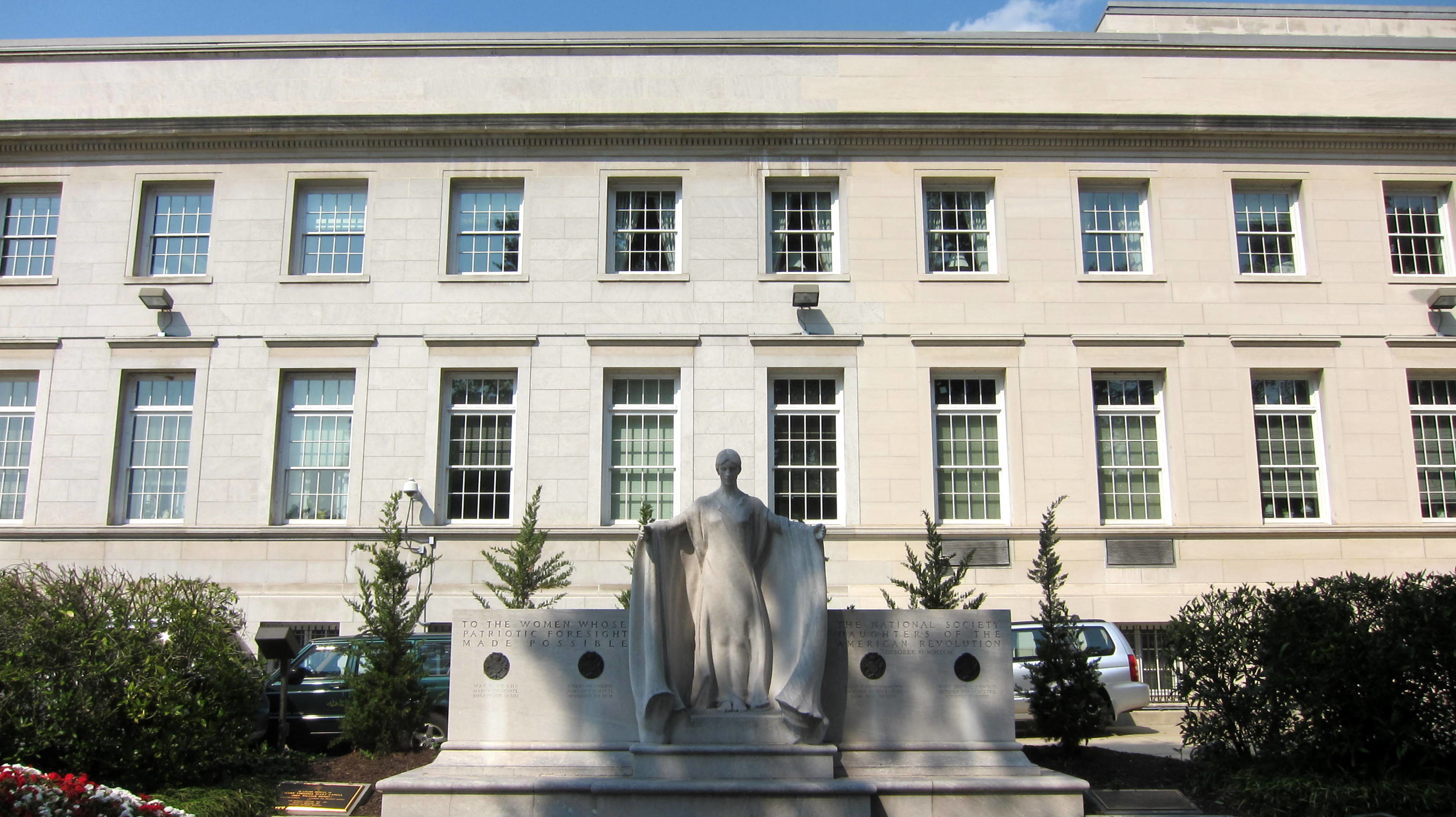 Daughters of the American Revolution
Tour attendees will walk just over half a mile to the Daughters of the America Revolution (DAR) Museum for this fascinating self - guided walking tour. The DAR, founded in 1890 and headquartered in Washington, DC, is a non-profit volunteer women's service organization dedicated to promoting patriotism, preserving American history, and securing America's future through better education for our children. Of particular interest are the DAR Museum's 31 period rooms. Compare how homes have changed over the years; which features do we still use today, and which have fallen by the wayside?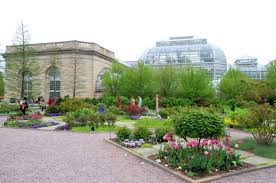 United States Botanical Garden
Steeped in history, rich with tradition, the United States Botanic Garden (USBG) is a living plant museum that informs visitors about the importance, and often irreplaceable value, of plants to the well-being of humans and to earth's fragile ecosystems. More than 200 years ago, George Washington had a vision for the capital city of the United States that included a botanic garden that would demonstrate and promote the importance of plants to the young nation. Established by the U.S. Congress in 1820, the U.S. Botanic Garden is one of the oldest botanic gardens in North America. Since 1934, it has been administered through the Architect of the Capitol. The Garden has been recognized as a museum and is accredited by the American Alliance of Museums. This accreditation is a widely recognized seal of approval that recognizes a museum's commitment to excellence, accountability, high professional standards and continued institutional improvement.
Dress Code:
Conference: Business Casual
Thursday Evening: Business Professional
Friday Evening: Cocktail
Tour Wait List
If you are interested in a tour that is not currently available, please contact lisak@ewald.com.
---
Cancellation Policy: The registration fee, less a $50 administrative charge, can be refunded up to 10 business days before the conference with written notice of cancellation. No refund for cancellation less than 10 business days prior, or for no-shows. Submit your cancellation via email to Lisa Konsti at lisak@ewald.com.
Registration and attendance at, or participation at organization events constitutes an agreement by the registrant to the organization's use and distribution of the registrant or attendee's image or voice in photographs, videotapes, electronic reproductions and audiotapes of such events and activities.

Lockheed Martin and the Lockheed Martin Logo are registered and/or trademarks of Lockheed Martin Corporation in the United States and/or other countries.
April 25th, 2018 7:00 AM through April 28th, 2018 12:00 PM
1401 Pennsylvania Ave NW




Washington, DC

,

20004




United States
Wednesday Welcome Reception | Event Only
MWC Member
$ 50.00
Guest
$ 50.00
Not Attending
$ 0.00
Thursday Speakers, Lunch and Tours (Not including dinner) | Choose one Thursday Tour Below
MWC Member
$ 75.00
Guest
$ 75.00
Not Attending
$ 0.00
Friday Full Day (Networking Breakfast, Lunch, Tours, Dinner included)
MWC Member
$ 260.00
Guest
$ 260.00
Not Attending
$ 0.00
Willard Bonus Tour
Will Attend
Not Attending
Friday ARCS Light Luncheon
MWC Member
$ 75.00
Guest
$ 75.00
Not Attending
$ 0.00
Friday Evening Dinner - MWC 50th Anniversary Celebration and Eagle Award (Dinner only)
MWC Member
$ 138.00
Guest
$ 138.00
Not Attending
$ 0.00
Saturday Annual Meeting
Will Attend
Not Attending
Please select one Thursday Tour
THURSDAY National Museum of American History Tour
$ 0.00
THURSDAY Daughters of the American Revolution Tour
$ 0.00
THURSDAY National Geographic Museum Tour
$ 0.00
Please select one Friday Tour
FRIDAY National Gallery of Art Tour
$ 0.00
FRIDAY National Air and Space Museum Tour
$ 0.00
FRIDAY International Spy Museum
$ 0.00
FRIDAY Daughters of the American Revolution Tour
$ 0.00
FRIDAY National Portrait Gallery Tour
$ 0.00
FRIDAY United States Botanical Garden Tour
$ 0.00