The Silver Family Foundation, an Oregon-based non-profit led by Philip and Barbara Silver, recently donated $2 million to the national Achievement Rewards for College Scientists (ARCS) Foundation.
The $2 million donation marks the largest single gift in ARCS Foundation's 64-year history.  It will fund programs that advance the sustainability of ARCS Foundation's 15 affiliated chapters and increase engagement from 11,500+ ARCS scholars and scholar alums.
Barbara Silver became involved with Oregon ARCS Chapter in 2009. "We were attracted to the story of ARCS' beginning and felt it was a true call to arms for science by the founding group of women," she said. "We want ARCS programs to go on for many years."
ARCS Foundation was founded in 1958 by a group of women who saw the critical need to promote US scientific competitiveness and innovation. They created the organization to provide financial awards to academically outstanding US citizens studying to complete degrees in science, technology, engineering, mathematics (STEM), and health disciplines at 50 of the nation's leading research universities.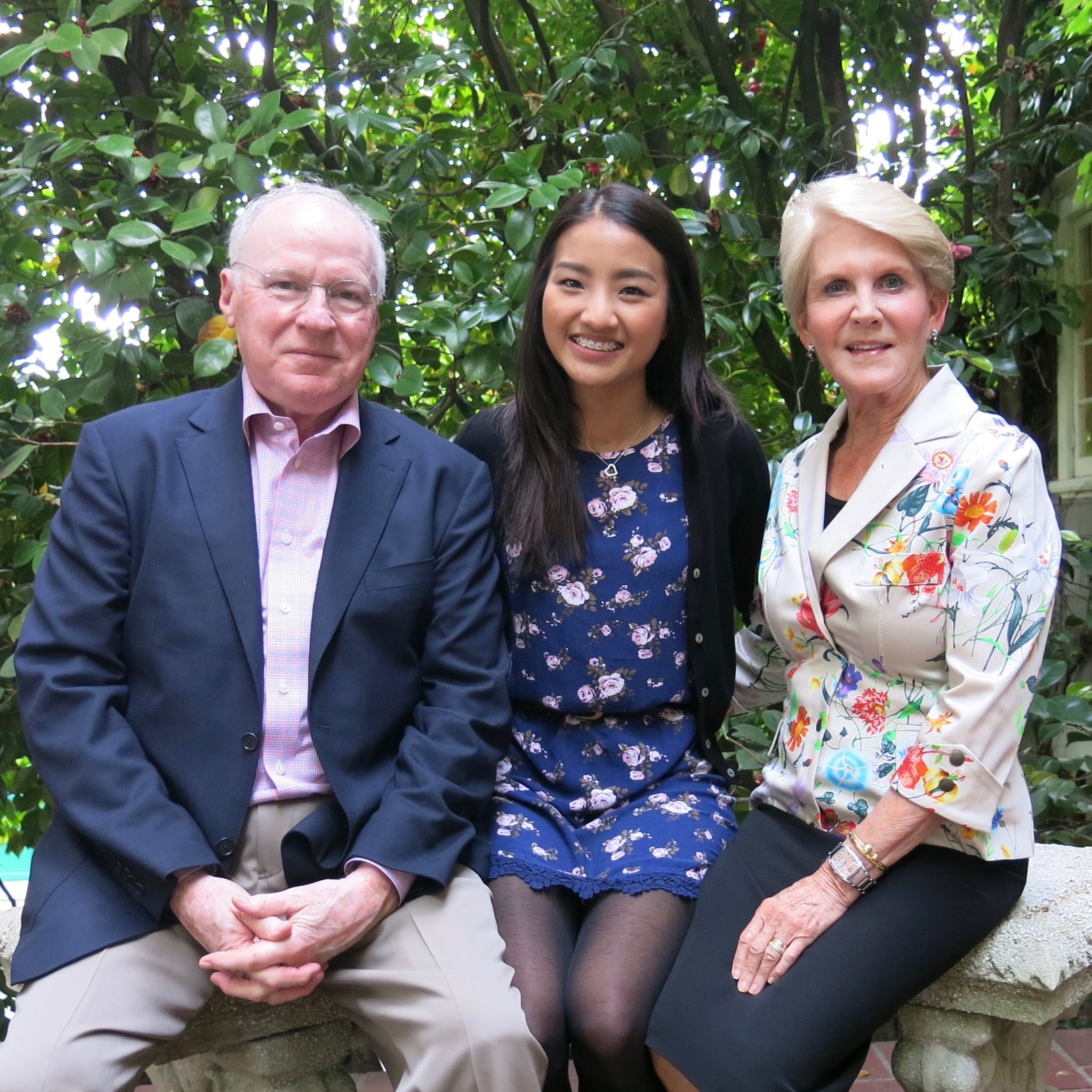 The Silvers with a scholar they funded in the ARCS Oregon Chapter
Barbara continued, "We love how ARCS programs add to the university partners in recruiting the best in their field. That is the reason to give —to keep that call for scientific innovation alive."
Barbara and Philip Silver moved to Portland, Oregon in 2008 to be near their sons and grandchildren. She became friends with other members of the ARCS Foundation, joined the organization, and quickly turned into one of its best ambassadors. Since joining, she has served on the Oregon chapter board of directors in fund development, scholar relations, and governance.
The Silver Family Foundation focuses their philanthropic efforts on transformative youth development programs. Locally, they have endowed two scholar awards in the Oregon ARCS Chapter with university partners Oregon State University and Oregon Health & Science University's School of Medicine.
ARCS Foundation President Caron Ogg said a donation to a national organization of this size from a member is a testament to the impact of engagement with scholars. 
"ARCS Foundation is so grateful for this transformational gift from the Silver Family Foundation. They are longtime supporters of ARCS, love the model, and have seen the effects of ARCS' investment with the STEM scholars they have supported. With this endowment, National will be able to take a broader vision on how we can impact more scholars and ensure that all current and future chapters are successful in perpetuity," she said.
Barbara Silver with ARCS Foundation President Caron Ogg