When you register for the All Members Conference in October, please select the tours you'd like to take so group transportation can be ready for you.
Tuesday, October 11
The Civil Rights Movement and the work of Martin Luther King Jr. are embedded in the history of the United States and were sparked in Atlanta. You can learn about this history, how it evolved and how it is part of continuing global human rights movements, at the National Center for Civil and Human Rights.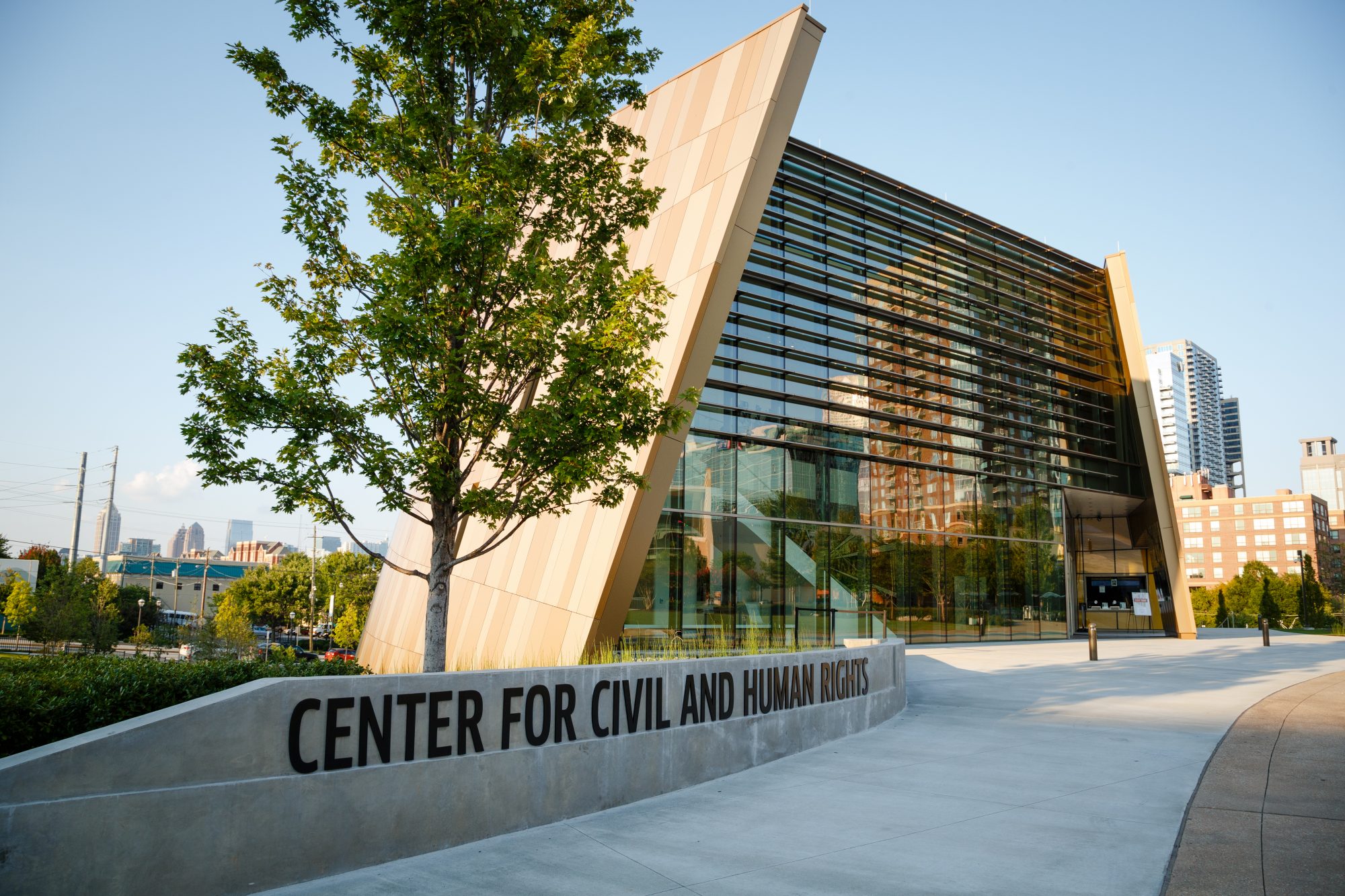 The Center for Civil and Human Rights in Atlanta, Georgia.
The Center's purpose is to explore the fundamental rights of all human beings.
Visitors are encouraged to interact at the Center. After learning about non-violent protest methods, you may participate in a lunch counter sit-in simulation to place yourself in the shoes of protestors in 1960.
Dr. Martin Luther King Jr. was an alumnus of Morehouse College, an ARCS Atlanta university partner. You can view the personal papers of Dr. King at the Morehouse College Martin Luther King, Jr. Collection housed in the Voice to the Voiceless Gallery at the Center.
AMC attendees will also tour the Shepherd Center a private, a not-for-profit hospital specializing in medical treatment, research, and rehabilitation for people with spinal cord injury, brain injury, stroke, multiple sclerosis, spine and chronic pain, and other neuromuscular conditions.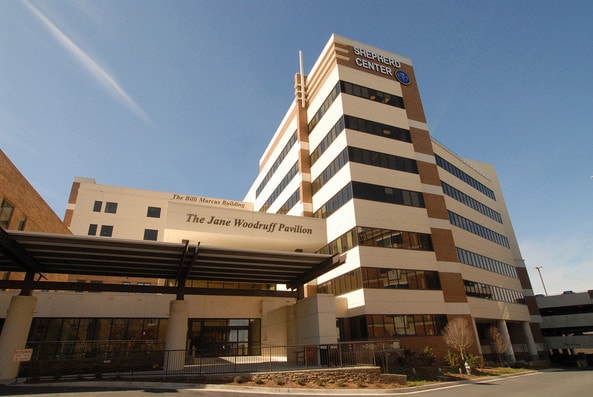 The Shepherd Center in Atlanta, Georgia.
Since it opened in 1975, Shepherd Center has grown from a six-bed rehabilitation unit to a world-renowned, 152-bed hospital that treats more than 743 inpatients, 277-day program patients, and more than 7,161 outpatients each year. Shepard's emphasis is on individualized treatment plans and compassionate care.
ARCS visitors will be welcomed by Alana Shepherd, Co-Founder, and Sarah Morrison, the CEO. You will also hear from a former patient, and an Adolescent Counselor at the Center, and learn about their research and innovation. 
Tour options for Wednesday afternoon, Oct. 12
The Atlanta Botanical Garden offers AMC attendees time to enjoy the outdoors in high sensory fashion. Since opening in 1976, the Garden has been named to countless "best botanical gardens" or "best botanic gardens" lists – either is correct – and has earned many awards for its innovative exhibitions, programming, and horticulture.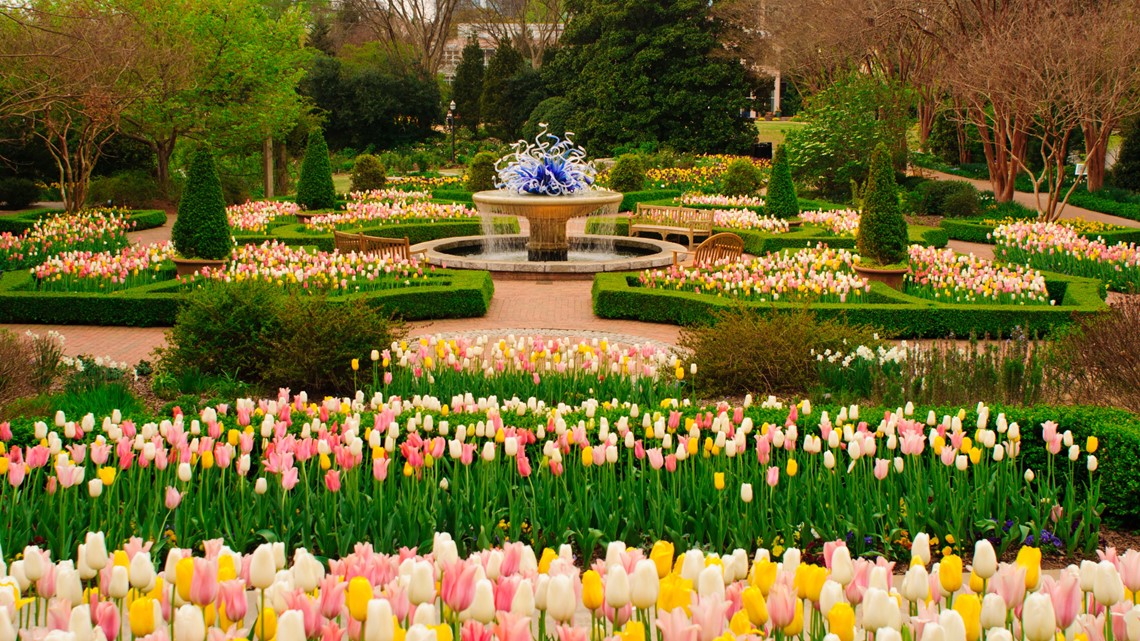 The Atlanta Botanical Garden stretches more than thirty acres and offers dozens of
plant and flower collections, plus art and designs, and several nature trails.
There are more than thirty acres here, so bring your camera and walking shoes. You will enjoy plant collections, flowers, art, and many trail offerings. Besides the beauty and nature, the non-profit garden is known for its education, conservation, and research work.
The High Museum of Art might appeal to you if you'd rather spend time indoors on Wednesday afternoon. It is the largest museum for visual art in the southeastern United States.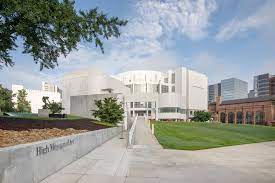 The High Museum of Art in Atlanta, Georgia.
There are thousands of artworks, representing photography, modern and contemporary art, folk and self-taught art, European art, African Art, decorative arts and design, and American art. Visitors are encouraged to "find their inspiration" and focus their visit on the art that motivates, educates, or even challenges them.
The Atlanta History Center and Cyclorama Tour is an experience that combines indoor and outdoor exhibits. The Atlanta Historical Society was founded in 1926 to preserve and study Atlanta history. The site, with more than thirty acres, showcases exhibits, historical houses, and gardens. You will learn about Atlanta's people, cultures, and history.
The "Cyclorama: The Big Picture" experience is unique. The fully restored cyclorama painting, "The Battle of Atlanta" is a hand-painted work of art that stands froty-nine feet tall and is longer than a football field.
Tour for Thursday, October 13
The Georgia Aquarium is an option Thursday morning If you are expanding your time in Atlanta.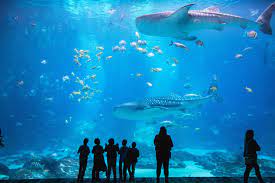 The Georgia Aquarium showcases hundreds of species within seven galleries.
The Aquarium exhibits hundreds of species and thousands of animals across its seven major galleries, all of which reside in more than 11 million US gallons of water. Forget your digital screen and stare at calming waters, learn about penguins, sea lions, dolphins, and sharks.