When ARCS Scholar Alumna Jaclyn Cañas-Carrell was working in the lab during her graduate years at Texas Tech University (TTU), she met the future vice president for diversity, equity, and inclusion. "He asked me how many Latina toxicologists I thought there were in the nation," she remembers. "I responded, 'Probably hundreds.' He laughed and said I could count them on one hand. I was shocked."
Discovering she was considered an educational "statistic," Cañas-Carrell vowed to change the odds for all minority students interested in pursuing a degree in STEM.
After earning her PhD in environmental toxicology and becoming a faculty member at TTU, Cañas-Carrell met with representatives from nearby South Plains College (SPC) to discuss helping underrepresented students further their education in scientific research. Both schools, she says, have high Hispanic student populations.
The group, led by Cañas-Carrell, decided to create the Plains Bridges to the Baccalaureate (PBB) Program. So representatives from TTU and SPC collaborated on writing a grant proposal to obtain funding for the initiative from the National Institutes of Health (NIH). They secured the NIH funding in May 2008 and officially kicked off the PBB program two months later. The organization has continued to grow over the past 12 years.
Their success in retaining the NIH grant comes partially from the program's high transfer rates from South Plains College. PBB focuses on students enrolled at this community college who are interested in STEM studies and helps them transfer to a four-year university, such as Texas Tech. The program also provides activities and services to assist students in identifying career choices and continuing their education in the biological and biomedical sciences.
Fifteen years after Cañas-Carrell became an ARCS Scholar, her dream of helping other minorities succeed in STEM fields has come to fruition. The Plains Bridges to the Baccalaureate Program has helped 118 students fulfill their educational and career goals in these disciplines.
"We have students who are working toward MDs and PhDs," Cañas-Carrell notes. "Some of our students have master's degrees and are conducting their own research. Other Plains Bridges students are enrolled in four-year institutions earning their bachelor's degrees in STEM fields, while still others are just starting their educational career paths in community college."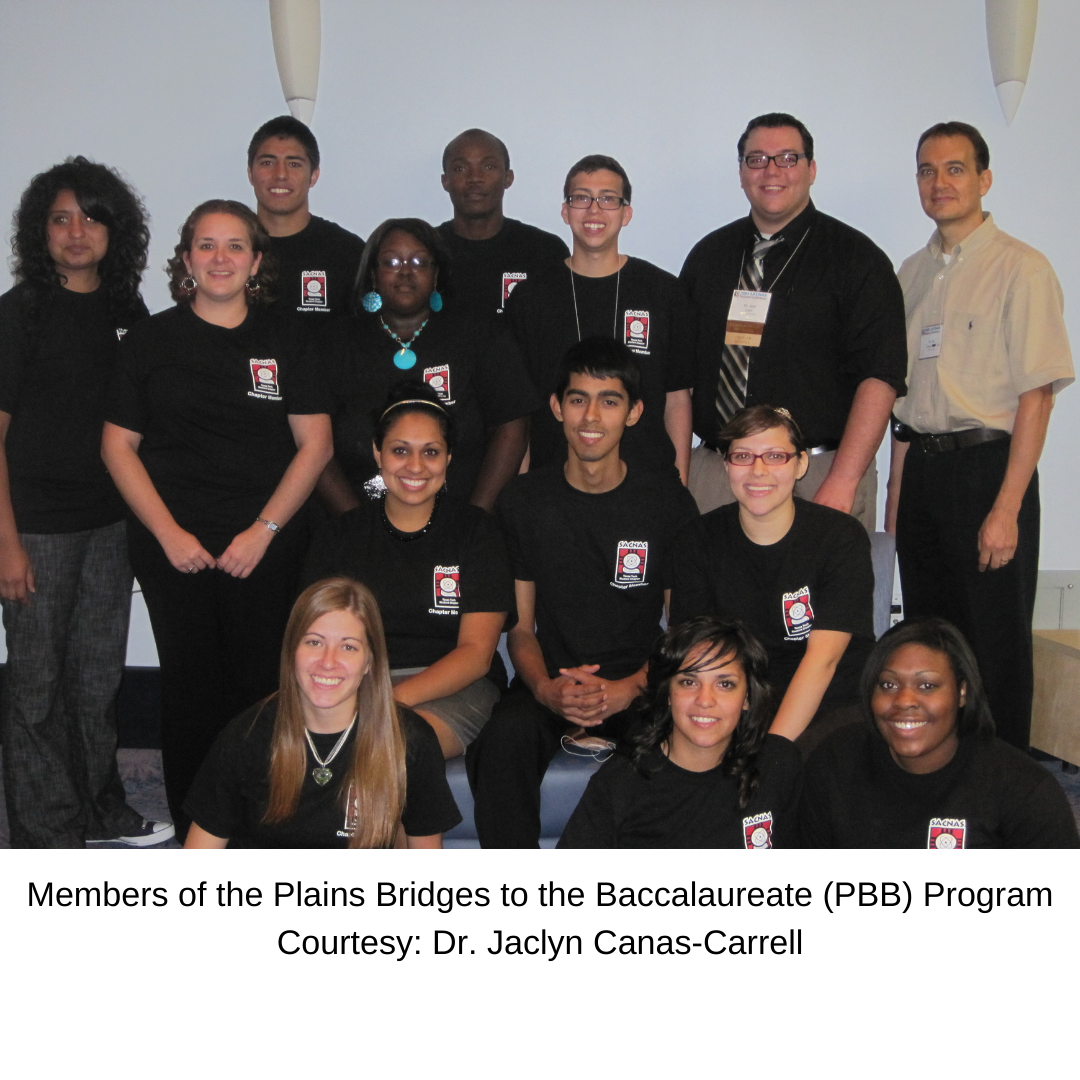 These students are not the only ones finding success. Cañas-Carrell received the Texas Tech President's Excellence in Diversity and Equity Award in 2009 and 2013 for her efforts to promote the value of diversity and the importance of equity at the university. In August of this year, PBB was named a recipient of INSIGHT Into Diversity magazine's 2020 Inspiring Programs in STEM Award, which is presented to people and programs that encourage and inspire a new generation of young people to consider careers in STEM.
Cañas-Carrell believes her drive to help others stems from memories of being an ARCS Scholar. She recalls how members of the former Lubbock Chapter would hold receptions for ARCS Scholars to present their research. "These women became our cheerleaders. It was as if we were one big community."
Currently professor of environmental toxicology and interim vice provost for curriculum at TTU, Cañas-Carrell recognizes the importance of giving that same support to the next generation of STEM scholars.
"It's motivational to think back and know we are making a difference in people's lives and are helping them find success," she explains. "When my students say, 'thank you,' I tell them the biggest honor they could give me is to pay it forward. It's extremely rewarding to help someone find their way to a successful career in STEM."