Spring is just around the corner and for ARCS® Foundation Seattle Scholar, Kelsey Maass, a fourth-year PhD student in the Department of Applied Mathematics at the University of Washington, that means one thing: pysanky.
For those not familiar, pysanky are Ukrainian Easter eggs. They are made using a technique that combines applying heated beeswax to the egg's shell with a stylus and dipping it into dye to create the desired effect. Maass first discovered pysanky while visiting a craft fair in Austria with her parents. After purchasing some to take home, she researched the process and decided to create her own. After time and practice, it has since become an annual tradition.
"I love the challenge of creating the complex patterns and intricate details," she said.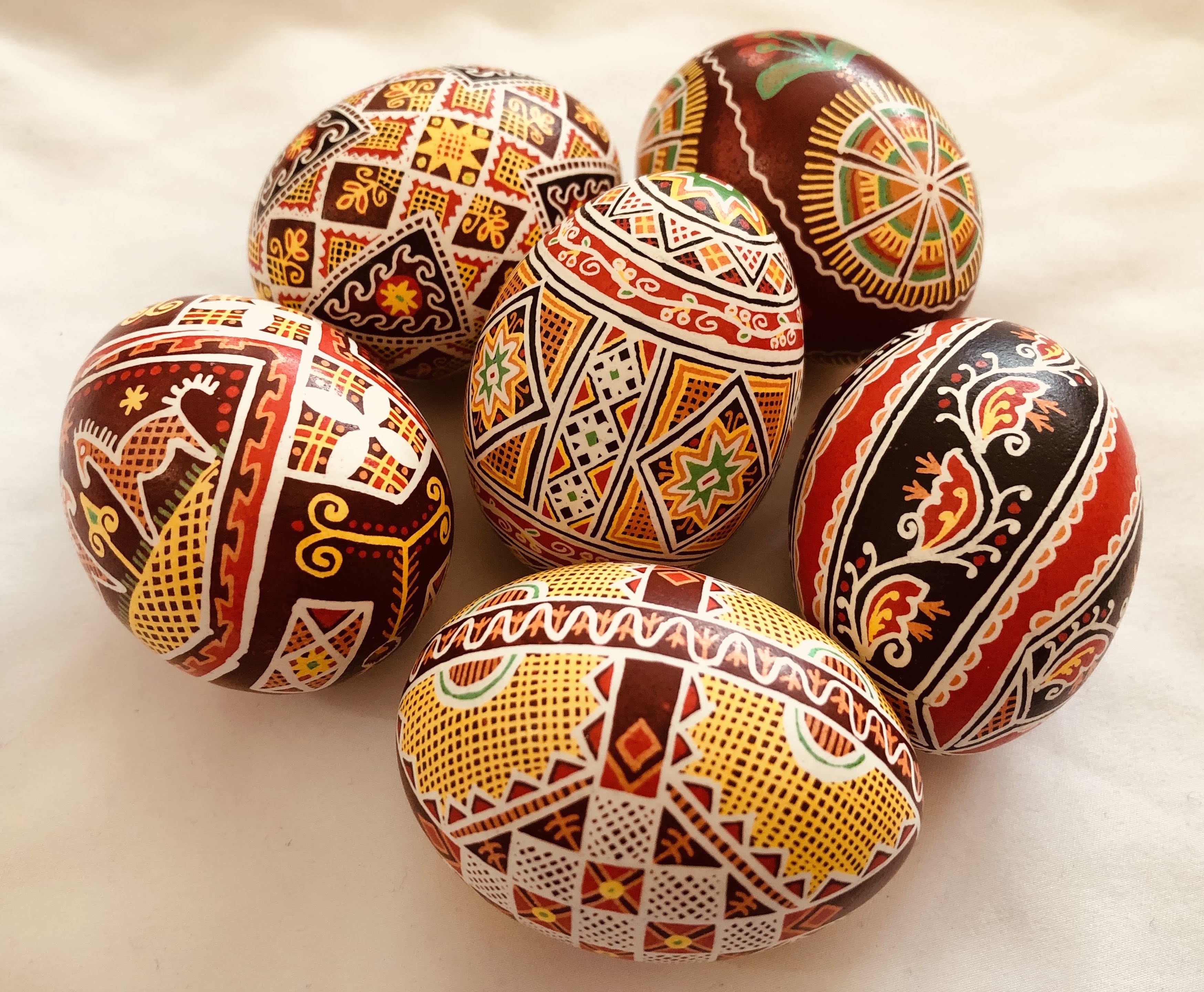 Once satisfied with each egg's elaborate design, Maass displays them around her house for Easter and leaves some out year-round. She also gives some away as gifts. As she continues to improve her decorating skills, she plans to enter her pyanksy into the Washington State Fair.
Maass also enjoys recreating dishes from The Great British Baking Show and making quilts. By choosing interests that require a considerable amount of mental fortitude, she improves her attention to detail that can be carried into the classroom.
This comprehension proves useful when Maass is researching new applications of mathematical optimization and machine learning in the field of radiation oncology. Specifically, she is interested in methods for handling nonconvex dose-volume constraints in intensity-modulated radiation therapy, hyperparameter selection in treatment planning inverse problems, and feature selection for models to predict patient outcomes and side effects.
Being an ARCS Scholar had a tremendous impact on Maass' academic career and even played into her decision to attend the University of Washington. According to Maass, the flexible funding allowed her to live near campus, which lessened travel time, and resulted in a better work studies experience overall.
ARCS funding supports diverse and talented scholars' ambitions to explore new issues in the world of science and technology. Donate today to help the next generation of scientists begin their journey to success and innovation.