For the past 60 years, ARCS Foundation has been a source of much-needed support for young American scientists poised to make important discoveries.  This year it celebrates 60 years of advancing science in America along with a number of milestone anniversaries at both the national and chapter levels. ARCS Foundation continues its six-decade tradition of mentoring and providing financial awards to the best and brightest scholars in the United States. More than 1,300 volunteer members strong, ARCS Foundation serves from its National Board and 15 chapters across the country. Since its founding, this association of women philanthropists has made more than 17,000 awards to ARCS Scholars, who help keep the United States scientifically competitive.  During this time ARCS Foundation chapters have grown and flourished across the country. This year, four chapters are celebrating milestone anniversaries and ARCS Foundation is pleased to highlight their backgrounds and accomplishments.  ARCS Foundation will gather on April 25-28, 2018 to celebrate these milestones at the  ARCS Foundation All Members Conference in Washington, D.C. 
ARCS Los Angeles – 60 Years
Los Angeles, founding chapter of ARCS Foundation, was formally incorporated as a 501c3 non-profit organization in the State of California in 1958 by four dynamic women: Florence Malouf, Irene Slagel, Alice Tyler, and Helene Wooldridge. Determined to address their concerns of the United States' parity in scientific and technological achievement worldwide, these women sought the counsel of Dr. DuBridge, then President of the California Institute of Technology. Their discussions resulted in a dramatic and aggressive go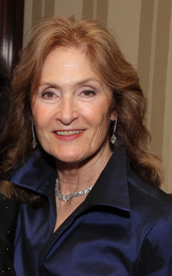 al -- to re-establish and to re-energize the technological superiority of the United States. This was the beginning of ARCS Foundation's dream to support outstanding American scholars whose studies placed them on the cutting edge of the physical, chemical and biological sciences, medicine and engineering. After an intense effort by the co-founders, 53 philanthropic leaders in Los Angeles with links to the aerospace industry were brought together to form the first membership of ARCS Foundation.  "Today's world is ever changing and growing," says ARCS Los Angeles President Donna Tohidi Anderson, "and the future is our scholars. They need our support to protect our future and peace in the world. 60 years later, ARCS Los Angeles Founding Chapter is very proud to have been and still be playing a major role in the advancement of science and technology."
ARCS Metropolitan Washington – 50 Years
It is also the 50th anniversary for ARCS Foundation Metropolitan Washington Chapter (MWC). Located in the nation's seat of government, MWC is surrounded by our country's largest defense, technology and research companies. Founded in 1968 by women from the District of Columbia, Virginia and Maryland, MWC leverages an unparalleled opportunity to influence and respond to the National Science, Technology, Engineering and Mathematics (STEM) agenda. The chapter supports five area Universities:  Johns Hopkins University, The George Washington University, Georgetown University, the University of Virginia, and the University of Maryland. Since inception, nearly $7 million in scholar awards has been provided to more than 375 scholars in support of the advancement of science.  For academic year 2016-17, MWC funded 15 graduate scholars and 2 undergraduate scholars, for a total of $235,000 in scholar awards. Currently MWC has an active membership of more than 100 talented and committed women.
ARCS Seattle – 40 Years
Founded in 1978 to benefit the University of Washington, ARCS Foundation Seattle Chapter is celebrating 40 years in 2018. ARCS Foundation Seattle Chapter Fellowships give our universities a critical competitive edge in recruiting top graduate students. These highly capable individuals, selected by the universities, are catalysts who help build vibrant academic communities where teamwork, visionary insights, and creativity flourish. The contributions of ARCS Foundation alumni employed in high-profile organizations in Washington State and around the country testify to the vitality and value of ARCS Foundation's mission. ARCS Seattle was honored as a UW Presidential Laureate in 2008, signifying cumulative donations exceeding $10 million. The chapter added Washington State University scholar award recipients in 1999, and in just 10 years achieved Silver Laureate Status at Washington State University, recognizing gifts totaling over $1 million.
"We have a strong story to tell" says Carlyn Steiner, ARCS Seattle Past President. "The contributions of ARCS Foundation alumni employed in high-profile organizations in Washington State and around the country testify to the vitality and value of ARCS Foundation's mission. Each year we contribute nearly $1 million to finance science students pursuing their doctorates at the UW and WSU, and we've been at it for 40 years.  Our scholars are changing the world through science."
ARCS Pittsburgh – 15 years
The Pittsburgh Chapter of the ARCS Foundation, founded in 2003, aims to continue the tradition of sustaining the best emerging scientists by providing financial support to the most promising graduate students at Carnegie Mellon University and the University of Pittsburgh.  ARCS Pittsburgh members are, in an indirect but very real sense, "ground-floor investors" in the technologies that will strengthen society in the generations to come.
Since the chapter's founding it has grown to a vital group of nearly 140 members, providing three-year awards to nearly 120 scholars; the aggregate of paid or pledged awards through 2019-2020 totals over $1.7 Million. A key emphasis of ARCS Pittsburgh is introducing scholars to opportunities in the Pittsburgh region, and encouraging brilliant young scientists to seek their fortune in the area and contribute to Pittsburgh's continuing greatness. These promising young scientists are starting their professional careers in a region that has transcended its industrial past, and that once again stands at America's economic frontier. Through membership in and support of the ARCS Foundation, the members of the Pittsburgh Chapter seek to invest in this transformation.