The nervousness of defending his dissertation was nothing compared to the product pitch ARCS Alumnus Jacob Sendowski and his wife Michelle made to the formidable panel of entrepreneurs on the TV show "Shark Tank."
Almost two years after creating, producing, outsourcing, and selling silicone, cup-sized trays for freezing and storing soup stock, sales of the couple's Souper Cubes® products were heating up on Amazon—and in stores like Williams Sonoma. The product also caught the eye of Shark Tank producers who asked the couple to be a part of the show.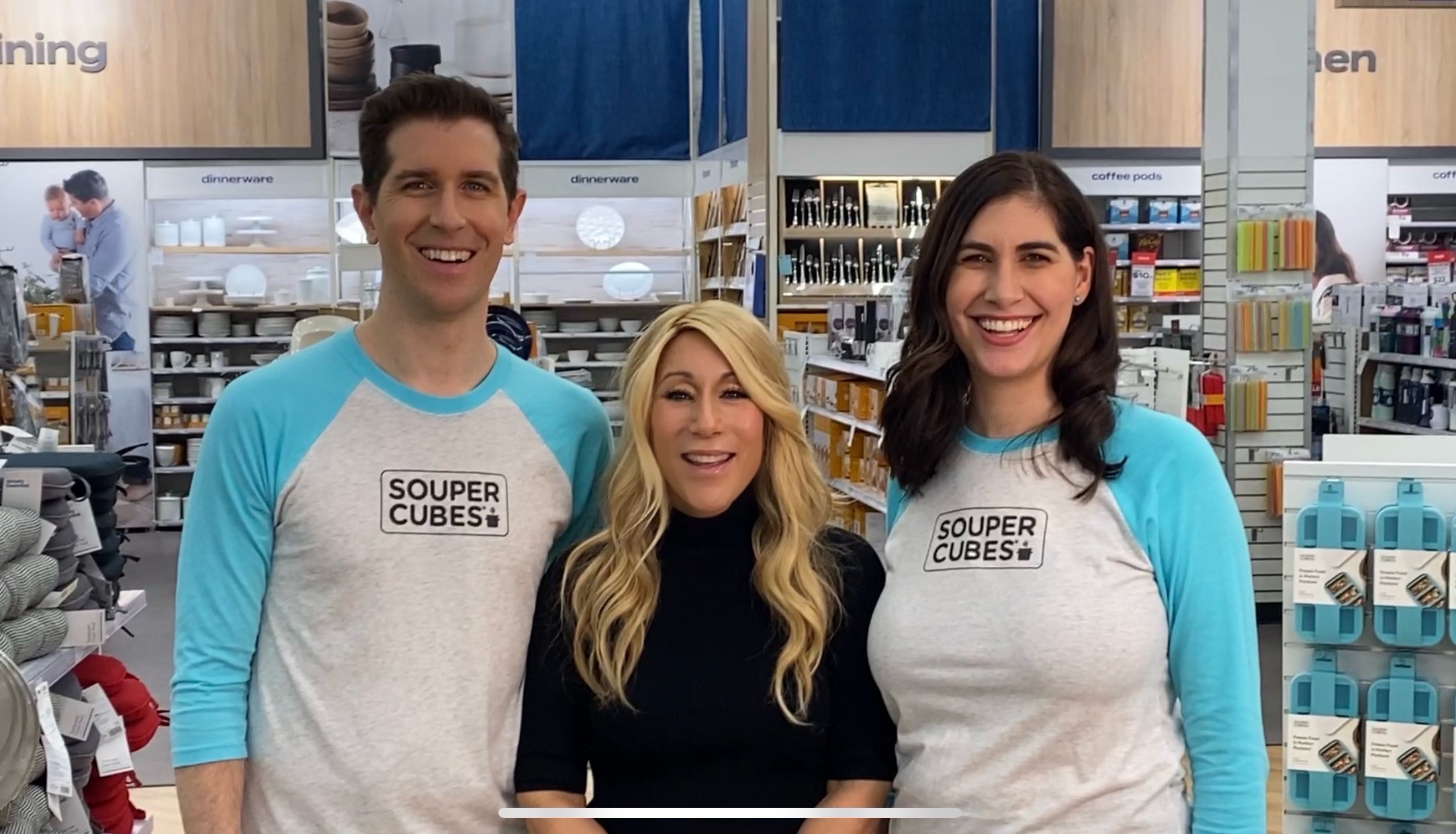 ARCS Alumnus Jacob Sendowski (left), Entrepreneur Lori Greiner (center), and Michelle Sendowski (right)
show off Souper Cubes®.
(Courtesy: Jacob Sendowski, CEO Souper Cubes®)
Jacob and Michelle Sendowski immediately said yes. The couple presented Souper Cubes® in Shark Tank Season 12, Episode 14 which aired on February 19, 2021. They made a deal with Entrepreneur and Investor Lori Greiner, who gave them her infamous "golden ticket" for the best "hero item" pitched during a season, plus $400,000 for a five percent stake in the Souper Products Company.
"We've been so pleased having Lori on our team. She has been a tremendous asset to us," Jacob says.
Within a year, Lori helped the couple rebrand and repackage Souper Cubes®. In a Shark Tank update episode that aired on May 2nd, the Sendowskis's revealed they are now selling their products in 830 Bed, Bath, and Beyond stores across the US and in Canada.
Both Jacob and Michelle left their full-time jobs in 2021 to focus on expanding the Souper Cubes®' product line and company.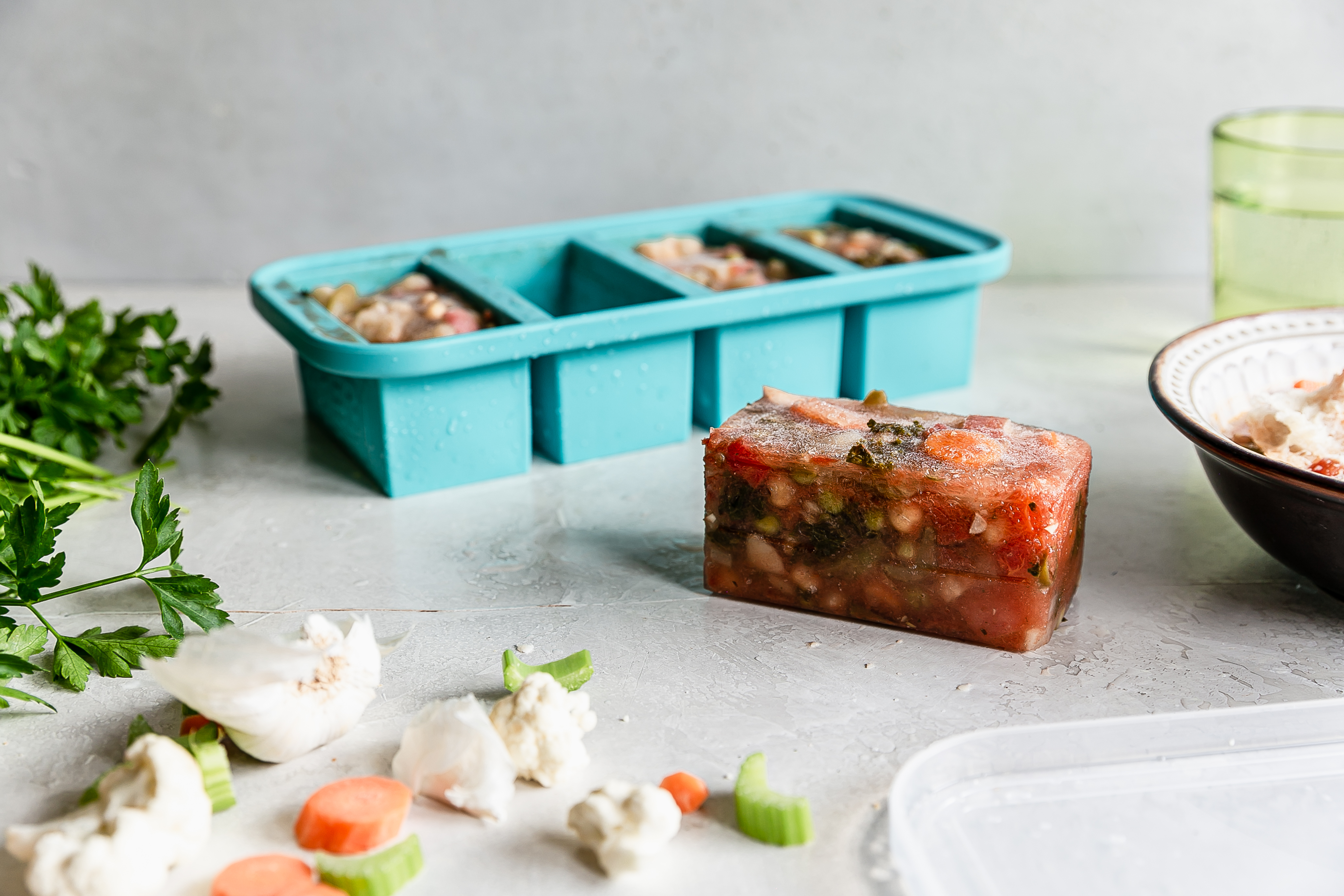 Souper Cubes® store soup stock in silicone, cup-sized trays that can be placed in a freezer for future use.
The product was invented by ARCS Alumnus Jacob Sendowski and his wife Michelle.
(Courtesy: Jacob Sendowski, CEO Souper Cubes®)
Jacob admits his life as a business entrepreneur is a far cry from the undergraduate who studied electrical engineering with a focus on lasers at the University of California San Diego (UCSD). He was an ARCS Scholar award recipient while at UCSD from 2006-2007.
"The ARCS award allowed me to focus on research and participate more in the faculty lab," he remembers. "That's when I decided to get a PhD so I could spend more time in the lab."
Jacob received his MS and then a PhD in 2013 from the California Institute of Technology and immediately got a job in the research and development department at Intel.
Despite his extensive education in electrical engineering, Jacob admits he always had an interest in business and entrepreneurship. A CEO from Intel Venture Capital, the investment side of the company, took the ARCS Alumnus under his wing. That job led Jacob to Vectra, a cyber security company, as the director of product management. He was there for four years before making Souper Cubes® his full-time job.
While lasers are not used to create Souper Cubes®, Jacob says there are parallels between being an electrical engineer and an entrepreneur/business owner.
"Breaking down problems, not being afraid to tackle something challenging are skills you learn as engineers, especially when you are pursuing a PhD and there's nobody to help you. What is standing between you and that degree is figuring out how to solve the problem and getting it done. That mindset and confidence are completely applicable to building a business," he explains.
According to Jacob, he has no regrets about changing his trajectory from electrical engineering to becoming a successful businessman. He says the transition taught him an important life lesson.
"Keep your eyes open and be open to new opportunities that come your way. Don't immediately close yourself off. If you are open to different possibilities, then your life and career can go in many interesting and exciting directions."
Souper Cubes® continues to expand their company—adding more employees—and their product line. "MyMilk Trays®" hit store shelves a few months ago. The product focuses on breastfeeding moms who pump and store milk. The silicone trays allow moms to freeze ounces of milk at a time.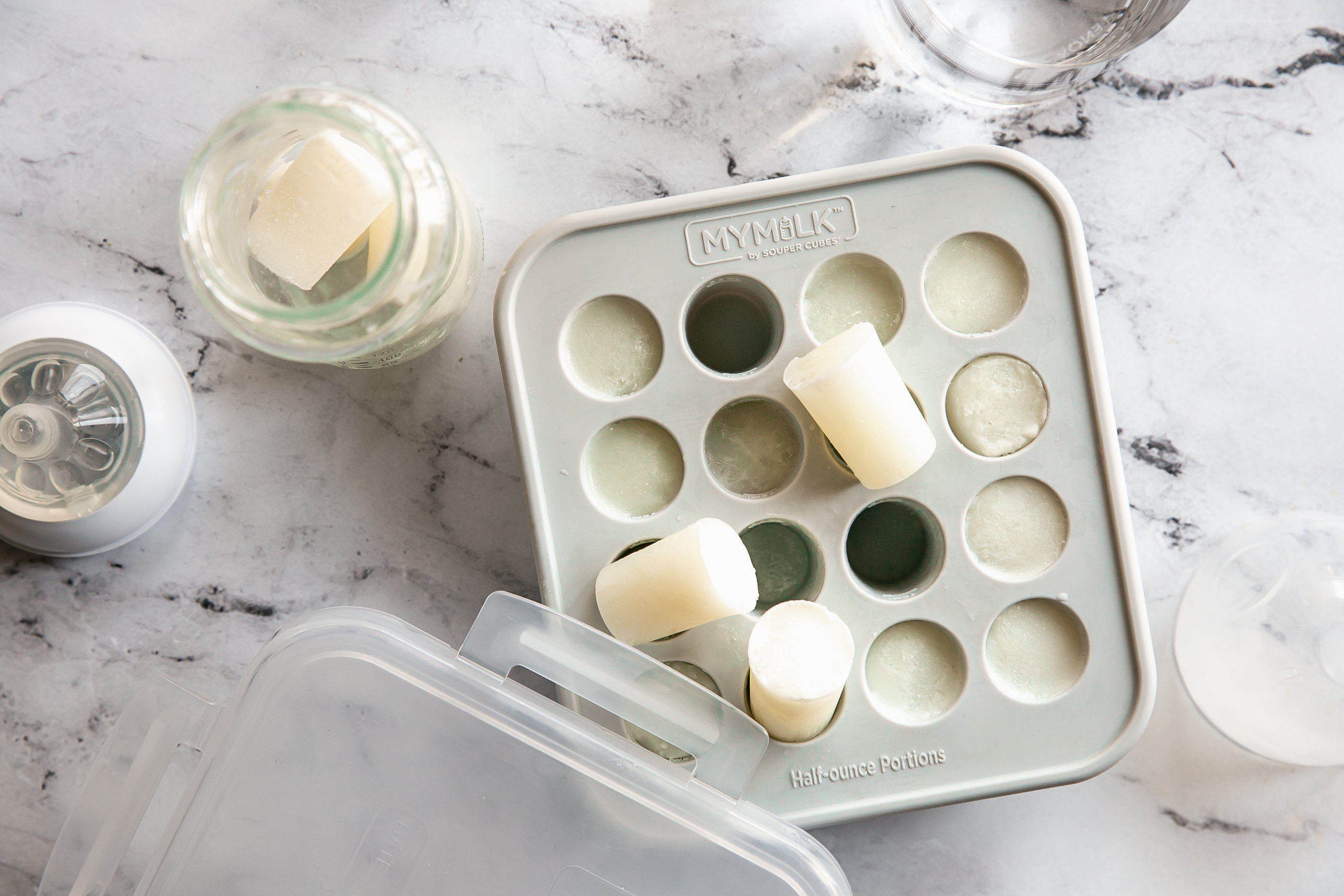 The Sendowskis's expanded their product line with "MyMilk Trays®." The silicone trays focus on breastfeeding moms
and allow them to freeze ounces of milk at a time.
(Courtesy: Jacob Sendowski, CEO Souper Cubes®)